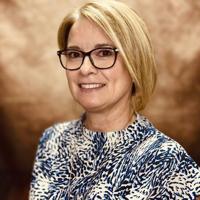 Ashtabula City Council Public Meeting Portal Now Available on City Website | Local news
ASHTABULA – Ashtabula Council Clerk Stacy Senskey was given an important assignment when she was first hired in September 2019.
Council members expressed a desire to be less reliant on paper and use the diary technology available to municipalities.
Vice-chairman of the city council, Michael Speelman, said it was a big step forward for the council.
"We've been talking about reducing our use of printer paper and ink for a few years and going digital," he said. "Holding online meetings during the pandemic made me realize how more efficient and responsible we could be with our production of meeting materials. "
Speelman admitted that the transition to the new digital platform has been a bit difficult, but he believes it will be worth it.
Ward 5 Council person Jane Haines said it was exciting to provide this access opportunity to the citizens of Ashtabula.
"I am so grateful for Stacy Senskey's innovation and her commitment to involving the public in the legislative process." Haines said.
Newly elected Ward 4 Council Jodi Mills said she was eager to learn how the Agenda Platform works.
"Dematerialization allows the public to have better access to our documents and a better understanding of our legislation," she said. "This change will have a positive impact on our environment, help reduce costs and allow city council to be more efficient and transparent.
Through the city's website, www.cityofashtabula.com, the public can view current and upcoming events, as well as past events. Individuals can also create an account in order to receive a "Citizen Notification" when the agenda and minutes are published.
Contact Senskey with any questions at 440-992-7119 or [email protected]
All city council meetings will continue to be held in the council chamber, which is open and accessible to the public and viewed on the city's website, Facebook page (www.facebook.com/COAOhio) and the Spectrum 1024 channel.