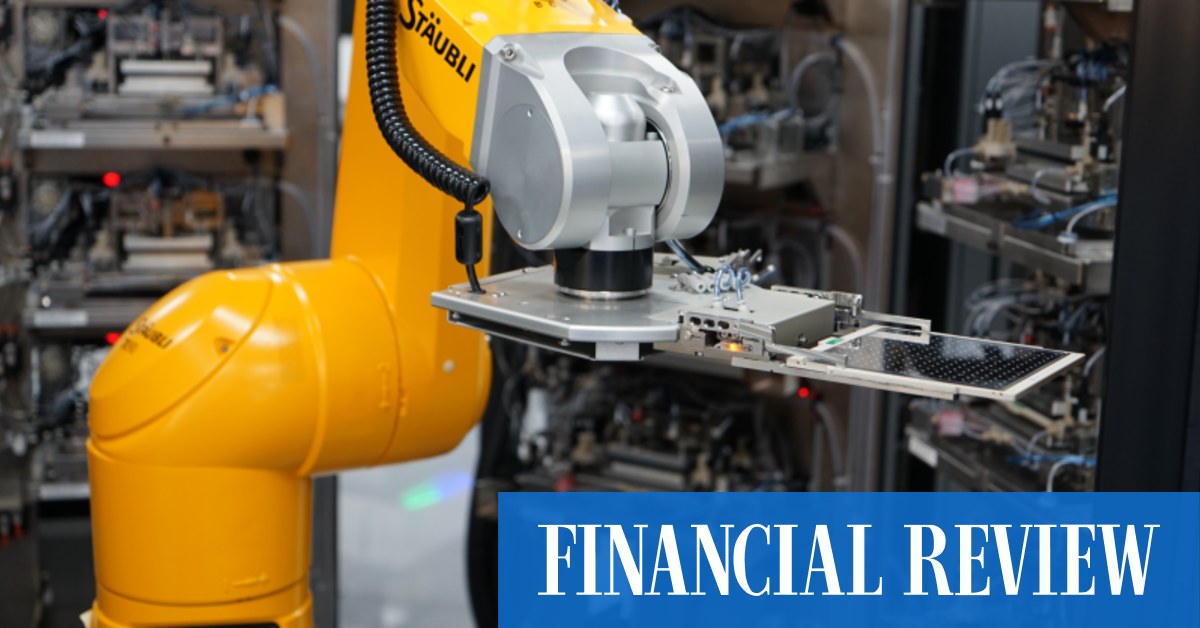 Australian business tech failures hurt revenue
According to Treasury economists Dan Andrews, Jonathan Hambur, David Hansell and Angus Wheeler, the productivity gap between global pioneer firms and Australian firms has widened over time in the non-financial and non-financial market sector. resources.
Globally, technology investment and frontier firm productivity have remained strong in recent years.
However, the diffusion of advanced technologies to other companies has slowed, particularly in Australia.
Internationally, this has led to comparisons between so-called "superstar" companies such as Apple and Amazon, and other "laggard" companies.
Productivity measures the efficiency with which economic inputs, mainly labor and capital, produce economic output.
It is essential for improving living standards and increasing real wages.
Productivity rose a meager 0.2% last year, continuing a decade of deterioration in the most important contributor to economic growth and prompting calls for a reshuffle.
A decline in business dynamism may explain Australia's lagging performance.
The Treasury says this is evidenced by a lack of new business entry and old business exit, what economists call "creative destruction."
"We focus on dynamism because the entry and exit of companies intensifies the competitive pressure on incumbents, forcing them to improve or exit," notes the Treasury.
"Entry also brings young companies into the market, which may be more likely to innovate and adopt new technologies or processes.
"Consistent with this expectation, firms in industries with higher entry, exit and turnover rates catch up to the global frontier faster, as do firms in industries with lower margins and therefore greater competitive pressures. high.
"The decline in business dynamism and competitive pressures therefore appear to explain between half and three-quarters of the slowdown in the rate at which Australian businesses are catching up to the global frontier."
Treasurer Josh Frydenberg announced this week that he had commissioned the next planned five-year review of the economy by the Productivity Commission on how to help governments improve productivity in the post-pandemic era.
However, the federal and state governments have failed to implement most of the 28 recommendations of the 2017 commission. Move the dial report.
The pandemic could serve as a "creative spark" to reverse lackluster business investment in innovation and raise workers' wages if people feel confident of taking more risk during the economic recovery, a senior economist said in November. of the Reserve Bank of Australia.
RBA Deputy Governor Luci Ellis has urged businesses and workers not to fear risk in the aftermath of the pandemic, warning it will deepen the health tragedy and slow economic recovery.
"Dynamics – the willingness to innovate, adapt and evolve – helps sustain a society's standard of living," Dr Ellis said.