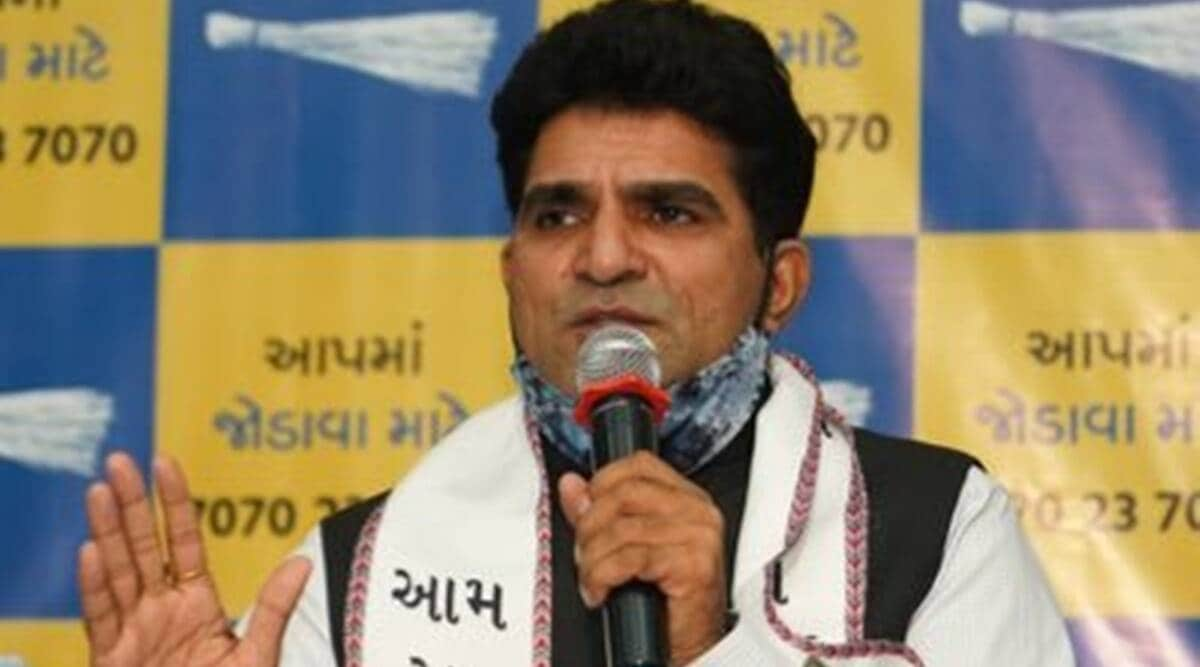 Charged under the Prohibition Act, the head of the Gujarat AAP detained; gets a deposit
Aam Aadmi party leader Isudan Gadhvi, who was sentenced under the ban law on January 1, was arrested in Gandhinagar on Monday. He was released on bail that evening.
Gadhvi was jailed for 11 days for demonstrating at the BJP headquarters on December 20 in Gandhinagar against a paper leak. Gandhinagar police claimed that one of their test reports from the day of the demonstration showed 0.0545 percent presence of alcohol.
The test was carried out after a worker from the Bharatiya Janata Party complained that she sexually harassed her during the protest while intoxicated.
Before his arrest, Gadhvi said: "I have never consumed alcohol in my life… On December 20, the police arrested me and told me that they were taking me to the civilian hospital for a blood test. I told them that I would also like to take the test in a private institution, which they refused.
"After the blood test, the doctors at the civilian hospital performed preliminary tests for the presence of alcohol and a breath test… in both cases I tested negative. I was told the blood report would come in 48 hours, but it arrived after 12 days, "he said.
Demanding that his blood test be done in a condition where "the BJP cannot influence the report," Gadhvi added, "I want a lie detection and brain mapping test done by the Gujarat Forensic Science Directorate and it should be videotaped. I also want the blood sample taken from me to be kept.
AAP Delhi legal cell secretary Rishikesh Kumar arrived in Ahmedabad on Monday to assist the legal team of AAP Gujarat in cases facing its leaders.