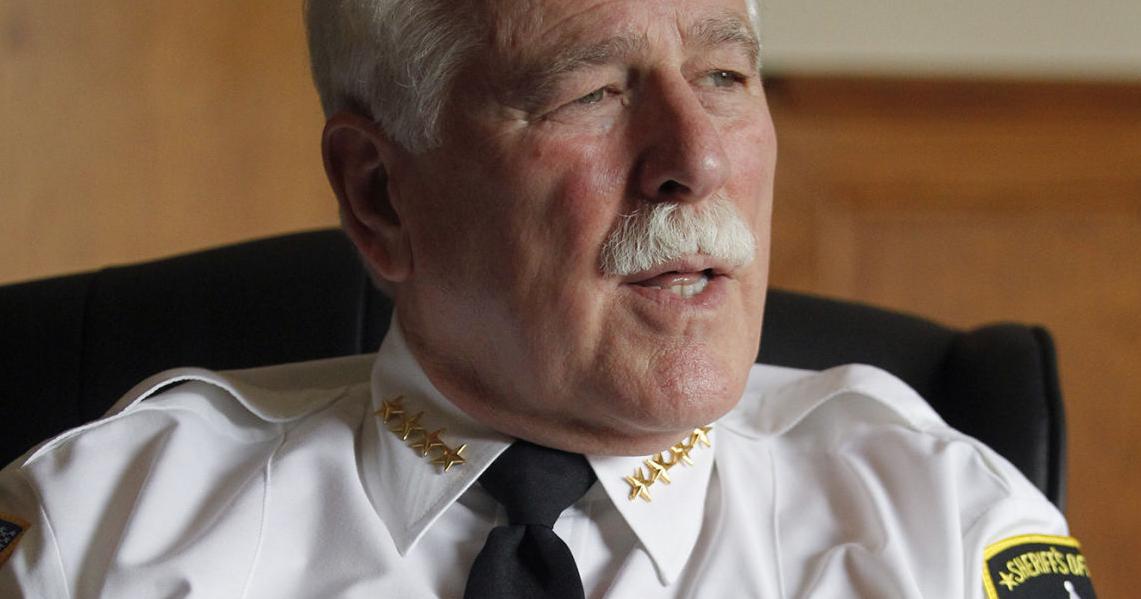 Hodgson files papers for re-election as Sheriff of Bristol County | Local News
Bristol County Sheriff Tom Hodgson announced on Wednesday that he had filed the required 1,000 signatures with the Secretary of State to stand for re-election.
Hodgson, a Republican, was the first candidate from Bristol County to do so.
"The outpouring of support for my re-election campaign has been overwhelming," Hodgson said. "Tons of people have volunteered to collect signatures and others have offered to sign my paperwork to show their support. We're off to a great start. People know I'm the person they can trust to ensure their safety.
Hodgson was appointed Sheriff of Bristol County in 1997 by Governor William F. Weld. Since then, he has served four terms and is the state's most senior sheriff.
In a statement announcing the filing of signatures, Hodgson said "the county's correctional facilities have been recognized among the best in the country by industry experts."
But Hodgson also faced criticism during his tenure over issues ranging from the high cost charged to inmates for phone calls to a spate of suicides at county facilities. Last year, Attorney General Maura Healey determined that the sheriff's office used excessive force during a jailhouse confrontation with ICE detainees.
In his statement, Hodgson said, "The Bristol County House of Corrections in Dartmouth has achieved national accreditation from the American Corrections Association for the past six years with 100% perfect scores in consecutive inspections." He also said that the medical operation is accredited by the National Correctional Health Care Commission.
"I have always made public safety a priority, not only keeping criminals behind bars, but also being proactive in the community on crime prevention," Hodgson said.
Six years ago, he ran unopposed. This year, three Democrats have announced their intention to run against him so far, including Attleboro Mayor Paul Heroux, who was elected in November to a third term.
Others include George McNeil, a 37-year veteran of law enforcement and former Somerset Police Chief, who began his policing career after graduating from Foxboro Police Academy; and Fall River attorney and former Bristol County prosecutor Nicholas Bernier.
The winner of the September Democratic primary will face Hodgson in the November general election.
Hodgson is due to officially launch his campaign on April 20 at White's Restaurant in Westport, with Governor Charlie Baker appearing with him.