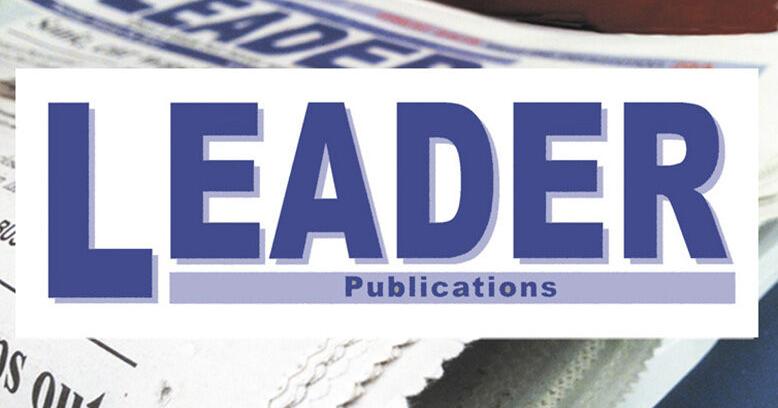 Leader launches a new look on a revamped website | Local News
Leader Publications updated the look of their website.
The revamped site, myleaderpaper.com, has a cleaner, more modern look and is easier for readers to navigate.
"We are proud of the look of our redesigned website and believe readers will appreciate the new look and find it easier to locate stories that interest them," Chief said editor Peggy Scott.
The revamped site, which went live Aug. 10, is updated daily with stories about what's happening around Jefferson County and Eureka. This includes stories of accidents, crimes, sports and much more.
Readers will always find stories about area residents and information about upcoming events and activities in the county.
The Chief also posts obituaries of local residents on its website on an almost daily basis.
The website also features news about businesses, schools and other organizations in the area.
Chief Food columnist Kathleen Brotherton writes a My Leader Yummy column, complete with a recipe or two, for the website each week, and journalist Kevin Carbery writes a weekly Pet Spot feature and a set of five trivia questions called Trivia Two Ways for the website.
John Winkelman's Outdoors column is published weekly on the website, as is sportswriter Russell Korando's Athlete of the Week column.
"Along with our print editions, the Chief strives to keep everyone informed through our website," Scott said.
The Chief publishes three weeklies – the Imperial Chief Arnoldthe West Side Leader and the Chief of Jefferson County, which covers the southern part of the county. The Chief also publish the Chief Eureka every two weeks.
The redesigned website makes it easier to find the electronic editions of each of these journals, with a clickable button in the upper left corner of the homepage.
Readers can also find the leader's Facebook, Twitter, YouTube and Instagram pages by clicking on the icons at the top right of the page.
"There's something for everyone in our print editions and on the website," Scott said. "We hope everyone will continue to enjoy the Chief delivered free to their home or workplace, while finding our website a great complement to the newspaper and a way to stay informed.