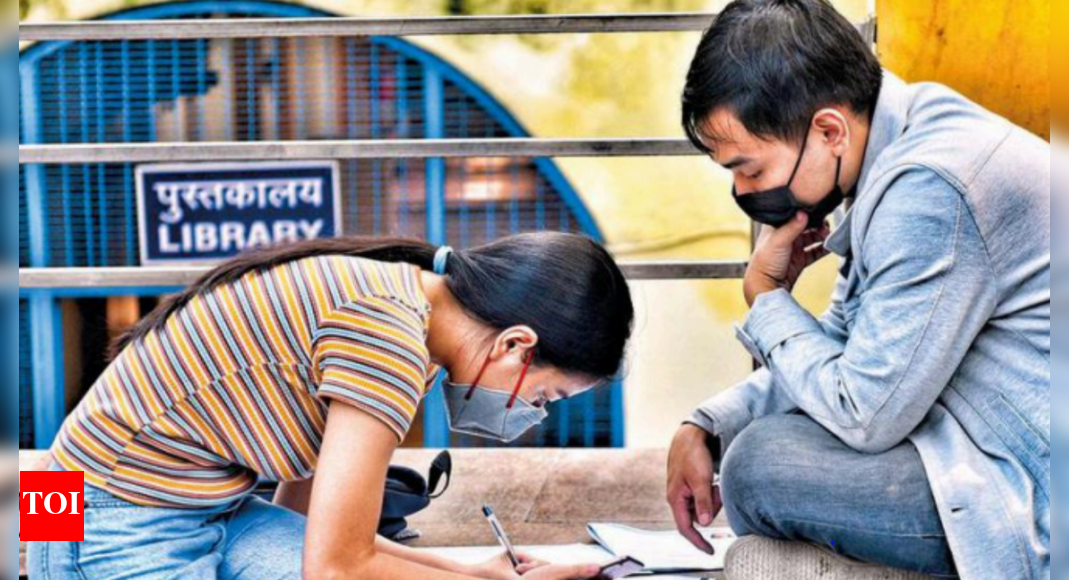 The CUET website is not yet online; gives students shivers as they approach the entrance | Delhi News
NEW DELHI: While registration for the Common University Entrance Test (CUET) was due to start from April 2, the website has yet to go live, adding to the anxiety of parents and aspirants .
Apart from being the first to appear for CUET for undergraduate admissions in Central Universities including Delhi University, it is also the first batch of students who will sit the board exams in two phases , due to the disruptions caused by the Covid pandemic.
Senior National Testing Agency (NTA) officials, however, clarified that the registration process would now start from April 6. "The launch of applications will be from April 6, and April 2 was the start date for the registration process," a senior NTA official told TOI.
The NTA said the application process would continue until May 6 and that CUET would likely be held in the "first and second week of July".
Stating that the upcoming second session board exams added to the uncertainty of what CUET would look like added to the stress, Poorva Jha, an aspirant, said, "Our board exams are already approaching and I was hoping complete the registration process well in advance. The fact that there are no papers from the previous year to refer to and get an idea of ​​what the exam will be like adds to the tension. Hopefully, once the application window is launched, everything will stay smooth so we don't have to worry about it any longer.
Meenakshi Arora, a parent, added: "The sooner we get clarification, the better. As it stands, this will be the first time CUET has held admissions at so many central universities, including DU. We just hope everything goes well. »
Aspirants will be able to apply online at cuet.samarth.ac.in once the portal is live. Although CUET is a computer-based test, students will be required to answer multiple-choice questions.