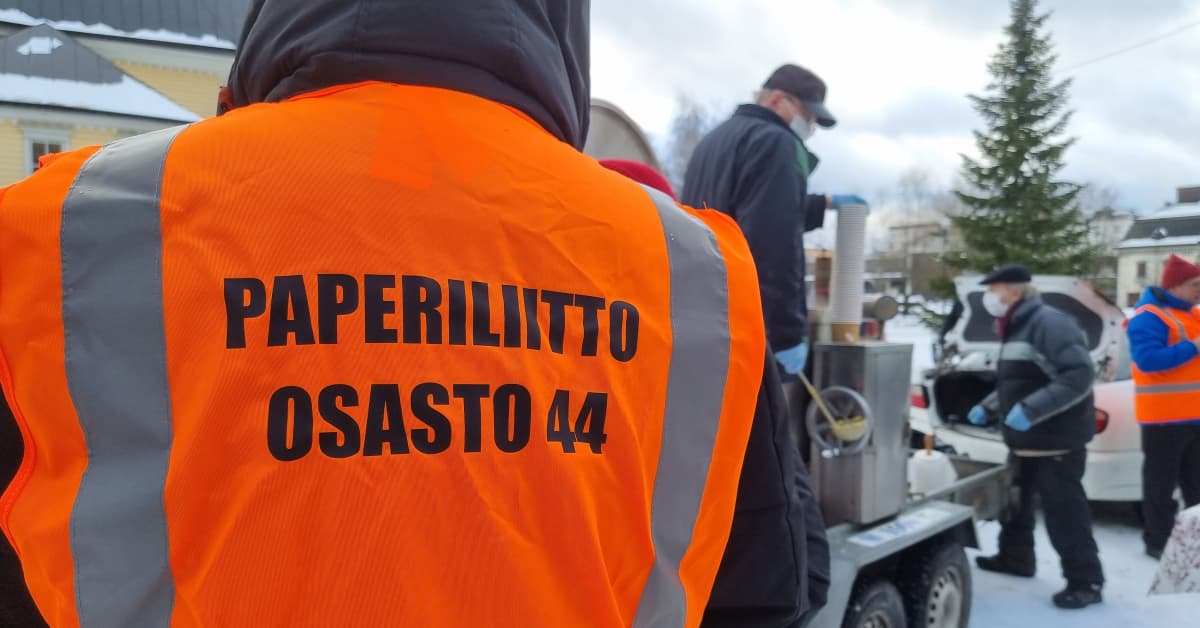 Union extends UPM strike until mid-May | News
Members of the paperworkers' union will continue industrial action for another two weeks after rejecting the latest proposed settlement.
The paper workers' union announced on Thursday that it would extend the ongoing strike at UPM's paper mills until May 14 as no agreement on wages and conditions has been reached following the latest round of talks.
A settlement proposal covering four divisions of UPM's business – pulp, specialty papers, stickers and biofuels – was on the table, but no proposal was offered for the fifth division, printing paper. The strike in this division has resulted in national newsprint shortages.
The union's board of directors unanimously rejected the proposal on the grounds that it would have covered only half of its member employees. At a briefing, the union expressed disappointment that they had to reject the entire settlement due to the splitting of the printed paper.
UPM had agreed to the full settlement and their Labor Market Director Jyrki Hollmen said the union's decision came as a complete surprise.
Hollmen told Yle that the union itself had agreed to move forward with a settlement covering all four divisions, since negotiations regarding the printed papers division were suspended last Friday.
"UPM has stuck to its uncompromising ambitions and has not sought to back down even though the strike has been going on for 104 days, revenue for the year has remained at zero and customers are suffering from material shortages," said the paperworkers' union. chair Petri Vanhala mentioned.
Workers at UPM factories have been on strike since their collective agreement expired at the end of 2021. The union and UPM failed to reach an agreement determining a new deal for workers in the paper industry, in which UPM is one of the biggest manufacturers.
In addition to the effect on newsprint shortages, the action has raised questions (siirryt toiseen palveluun) on the effect of the strike on the food supply, as UPM produces a large proportion of the adhesive labels used in the manufacture of food products in the world.
The strike affected around 2,000 workers who are members of the Paperworkers' Union at 12 UPM factories.