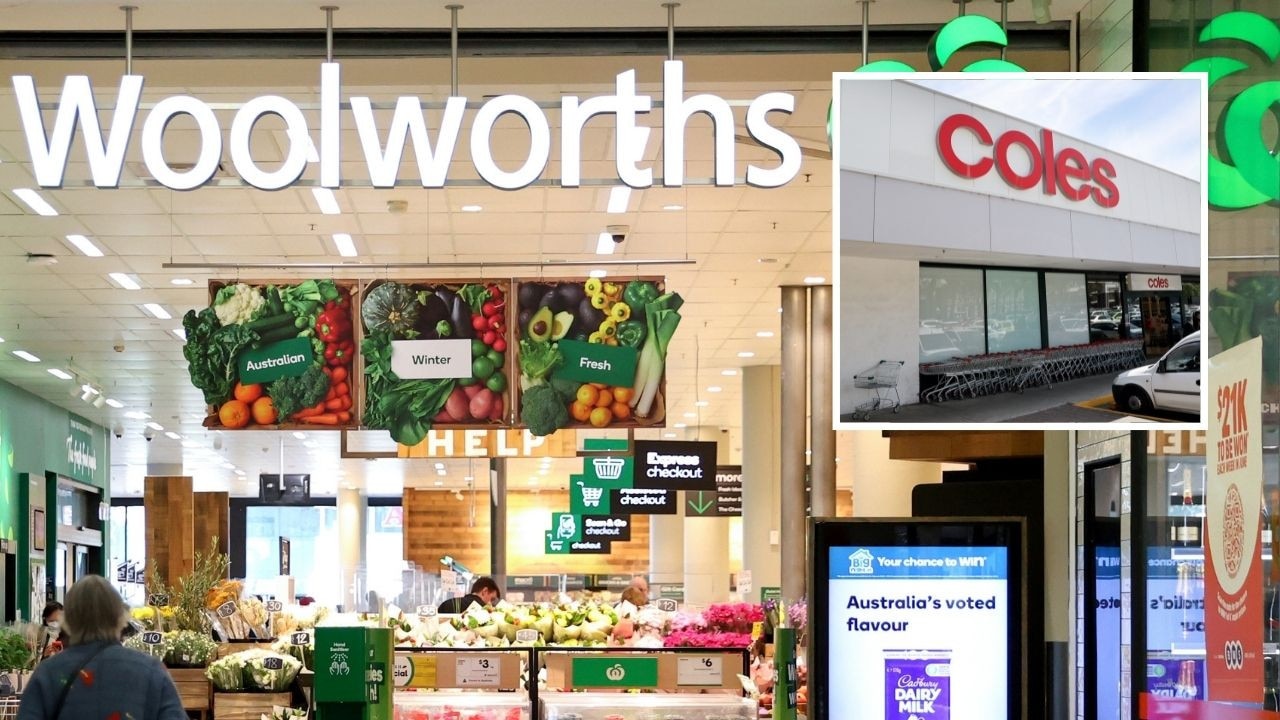 Woolworths and Coles purchase limits as Covid and flu cases rise
New purchase limits have been introduced at Coles and Woolworths as the disease increases and retailers grapple with supply issues.
The dreaded limits of supermarket produce have returned as Covid and flu wreak havoc on the health of Australians.
Stock levels of products popular among people battling the disease have been falling for weeks, leaving Coles and Woolworths no choice but to reintroduce strict purchase caps.
Coles customers across the country have been limited to two packs of tissues per person, with a two-pack limit also imposed on Woolworths paper products nationwide.
Supply issues had been touted as the main cause of the limits at Coles and Woolworths.
"Given the recent cold snap and early start to flu season, there has been increased demand for a range of medicinal products and paper products including cold and flu tablets, throat lozenges and tissues," a Woolworths spokesperson told news.com.au.
"Tissue supply has been particularly hard hit, so to help ensure fair access to more customers, we have implemented a limit of two packs per customer on all tissue paper products across Australia.
"For other medicines, customers may notice that the availability of some of their favorite brands may be limited, we continue to offer a wide range of alternatives within these ranges. We encourage everyone to continue shopping as they normally would and only buy what they need.
A Coles spokesperson said the adequate supply of tissues had been more of a problem than extraordinary customer demand.
They told news.com.au the limit was introduced "due to supply issues, not so much customer demand".
"We are working hard with suppliers to improve availability as quickly as possible."
Current sales of flu tablets and lozenges were consistent for the time of year and not particularly unusual, they added.
Meanwhile, consumers have expressed frustration online over the difficulty in obtaining common painkillers.
Popular products have also become difficult to buy online, with Panadol tablets not being available through the Chemist Warehouse website for people on the east coast of the country.
However, availability does not appear to be widespread for pharmacies and in-person supermarkets, with shelves sufficiently stocked.
Covid-19 is still rampant among the NSW community, with 13,343 cases reported on Thursday, while 62 people are being treated for the infection in intensive care.
NSW Health confirmed there was a high level of influenza activity across the state in combination with a new wave of BA driven Covid transmission. 4 and BA. 5 sublines.
The health department has predicted that the current wave of Covid will peak in late July or early August, depending on factors such as growth advantage, population immunity levels, and environmental and behavioral factors.
Read related topics:
Woolworth